---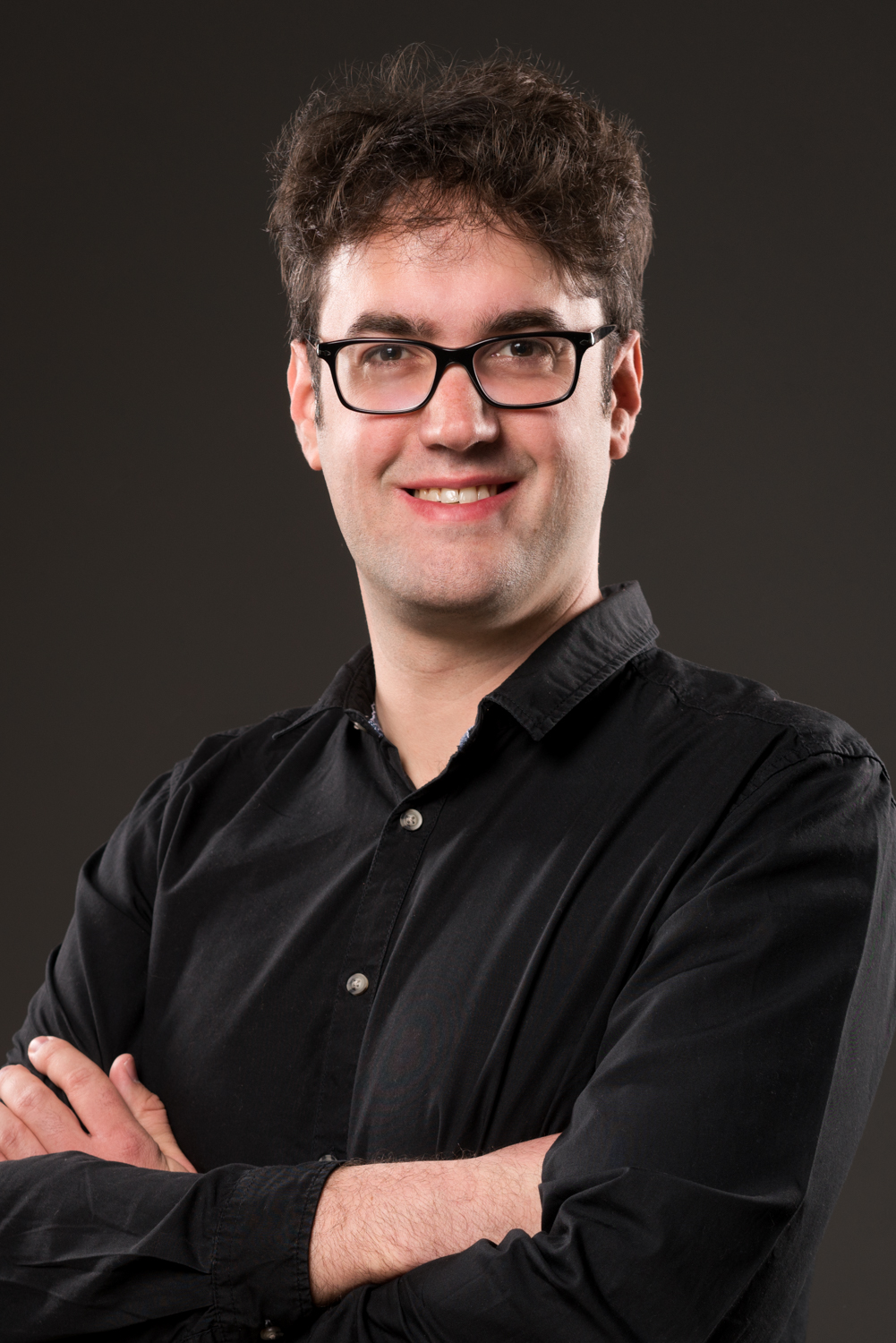 ---
Name
Location
Saarland University
Campus C7.4
Room 2.03
66123
Saarbrücken
,
Germany
Contact
hewer AT coli.uni-saarland DOT de
+49 (0)681 302 70031
Short Info
I am a PhD student in the Independent Research Group "Multimodal Speech Processing" of the Cluster of Excellence on "Multimodal Computing and Interaction" at Saarland University.
---
Research Interests
Variational optic flow
Estimation of higher order motion information
Variational image restoration
Semi-automatic segmentation of vocal tract MRI images
Variational template-matching of point cloud data
Volume-based template-matching of MRI data
---
Resources
The MSP Poster Package
I am the author and current maintainer of the MSP poster package. Based on an idea by Ingmar Steiner, this package is meant to make creating posters in LaTeX as easy as writing an article. The project is currently hosted on GitHub.
---
Publications
Conferences & Workshops
Alexander Hewer, Joachim Weickert, Tobias Scheffer, Henning Seibert, and Stefan Diebels. Lagrangian Strain Tensor Computation with Higher Order Variational Models. In Proc. 24th British Machine Vision Conference, pages 129.1-129.10, Bristol, United Kingdom, September 2013. doi: 10.5244/C.27.129
Alexander Hewer, Ingmar Steiner, and Stefanie Wuhrer. A Hybrid Approach to 3D Tongue Modeling from Vocal Tract MRI Using Unsupervised Image Segmentation and Mesh Deformation. In Proc. 15th Annual Conference of the International Speech Communication Association, pages 418-421, Singapore, September 2014. [Paper]
Alexander Hewer, Ingmar Steiner, Timo Bolkart, Stefanie Wuhrer, and Korin Richmond. A statistical shape space model of the palate surface trained on 3D MRI scans of the vocal tract. In Proc. 18th International Congress of Phonetic Sciences, Glasgow, United Kingdom, August 2015. [Paper][Poster]
Kristy James, Ingmar Steiner, Martijn Wieling, Alexander Hewer, and Angelika Braun. Watch your tongue: A point-tracking visualisation system in Blender. In Workshop on Feedback in Pronunciation Training, Tholey, Germany, November 2015.
Book Chapters
Alexander Hewer, Stefanie Wuhrer, Ingmar Steiner, and Korin Richmond. Tongue Mesh Extraction From 3D MRI Data of the Human Vocal Tract. In Perspectives in Shape Analysis, ser. Mathematics and Visualization. Springer, accepted.
Theses
Motion estimation in the field of elastography. Saarland University 2008. Bachelor's thesis.
Joint second order optic flow regularisation and estimation of the associated displacement gradient. Saarland University 2012. Master's thesis.
A generic framework for smoothness terms of arbitrary order. Saarland University 2013. Master's thesis. [PDF]